Best Ways to Enjoy Winter in Alberta
03 October 2022/General
Best Ways to Enjoy Winter in Alberta
Alberta is home to the beautiful Canadian Rockies and the breathtaking Banff National Park. Located in the west, this province has a few of the most famous cities in Canada, Calgary and Edmonton. Alberta houses a scenic landscape that ranges from badlands to prairies to never-ending forests.
Alberta is notoriously famous for its snowy winters, and those who are planning to explore it during this season can make the most of their trip by following these amazing tips. 
Tip#1: Plan Your Trip Smartly
If you are visiting Alberta for the first time, it is advisable to narrow your winter activities to two or three and plan your trip primarily around those places. For instance, if you are interested in ice skating and skiing, it is better to plan your trip around Lake Louise or Banff, located in the Rocky Mountains.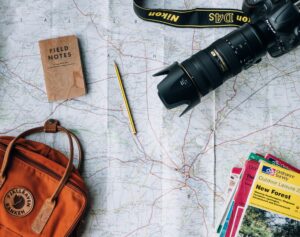 Tip#2: Do Not Overpack
Since Alberta hosts many tourists during winters, one does not have to worry about bringing their winter, skiing, or trekking gear with them. There are dozens of spots in Alberta from where you rent all the equipment and gear for winter activities.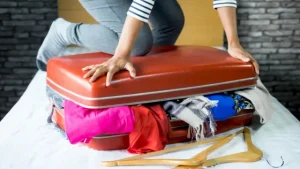 Tip#3: Check the Temperature and then Pack Your Clothing 
Even though Alberta is a relatively sunny place with the sun shining over it 312 days a year, the weather can become freezing at times, so it is better to check the weather before visiting Alberta. Alberta records the coldest temperatures during January and February. It is better to bring warm jackets and woollen clothing with you to avoid illness.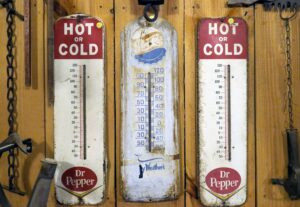 Tip#4: Layer Up to Counter the Bone Chilling Weather 
If you are planning to invest a lot of time in enjoying most of the winter activities in Alberta, you should also pack multiple pieces of clothing for layering along with waterproof outer layers. Parka is the most famous option amongst tourists to stay warm during the bone-chilling temperatures of Alberta. You must also pack mittens, ear cuffs, woollen socks, hats, and waterproof boots.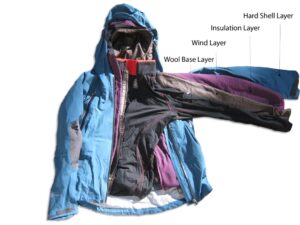 Tip#5: Enjoy Ice Skating to Make Your Experience Worthwhile
You can enjoy multiple winter activities in Alberta, the favourite activity being ice skating. During the winters, the lakes in Alberta become frozen and transform into ideal places for ice skating. The famous places for ice skating in Alberta include Lake Minnewanka, Lake Louise, Spray Lake, and Two Jack Lake. Another place in Alberta that is famous for ice skating is the man-made lake located in the foothills of the Rocky Mountains, the Abraham Lake.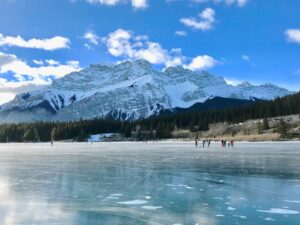 Tip#6: Have Fun with the Sled Dogs
Another fun activity to do in Alberta is dog sledding. There are different tours in Alberta offering dog sledding. You can snuggle into a sleigh, and a team of sled dogs will make you travel through the winter wilderness. Some of the popular areas for dog sledding in Alberta, Canada, include Athabasca, the Rocky Mountains, and near Waterton Lakes National Park.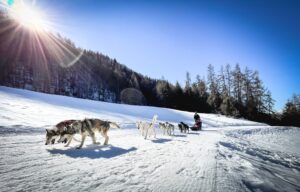 Tip#7: Heli Hike and Snowshoeing
To make the most of your Alberta tour, you should go on a helicopter tour and snowshoeing. Multiple helicopter tours allow you to witness the breathtaking Banff National Park and its peak before landing on a mountain where you can enjoy snowshoeing. Alternatively, you can visit Canmore – an outdoorsy town popular for snowshoeing and Bear Lake in Grande Prairie.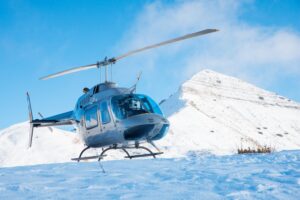 Tip#8: Enjoy Nature at Banff National Park
Alberta looks like a fairytale in the winter, with most areas covered in snow. But if there is one place that stands among the rest is Banff National Park. The area offers spectacular scenery in the winter season, ski resorts, and stunning lakes, and you can wander around the touristy town of Banff. You can also enjoy plenty of activities here, such as trekking, skiing, and Banff hot springs. 
There are many amazing things to enjoy this winter if you are new to, or moving to Alberta.  Remember, just because it's cold outside, doesn't mean your move to Alberta has to be uncomfortable.  U Store It is here for all your indoor, heated storage needs!