Top 10 Things You Should Know When Moving To Alberta
Alberta is a stunning Canadian province with beautiful natural scenery, modern cities, and quaint towns. With close-knit community values, high incomes, and excellent education systems, there is no doubt Alberta is one of the best places to live in Canada. But like any new location, you should always do some research and learn about any steps you should take before moving. 
10 August 2022/General
Top 10 Things You Should Know When Moving To Alberta
To make your move as easy as possible, here is everything you should know before moving to Alberta. 
1. 
Decide Where to Live 
Of course, the first step to moving to Alberta is to decide where you should live. The following are some of the top cities in the province. 
Calgary – Calgary is the biggest city in Alberta, with a population of 1.3 million. The stunning metropolis views and large economy make it an excellent place for young couples looking for an exciting lifestyle.
Edmonton – As the capital of Alberta, Edmonton is a lively, exciting city with plenty of activities. When living in Edmonton, you can experience the culture, history, and natural beauty all at once. It is also known as the festival city, so keep an eye out for any interesting festivals. 
St. Albert – St. Albert is the perfect place for families since it has excellent schools and is considered one of the safest cities in Canada. The picturesque city is located along the beautiful sturgeon river. It has many fun outdoor activities such as ice skating, skiing, and snowboarding.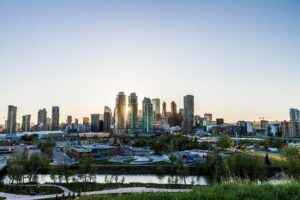 2. 
Cost of Living 
The cost of living is relatively low compared to other provinces in Canada, with the average 1-bedroom apartment costing about $1,050 a month. Most families in Alberta also earn higher incomes; the average family income is $91,000 after tax. Alberta also does not have a Provincial Sales Tax in Alberta, making the overall sales tax 5% instead of 15% like in other provinces.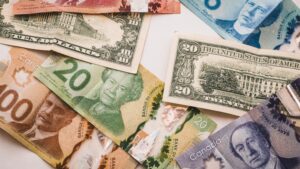 3. 
Public Transportation
Alberta has a large network of safe and accessible public transportation, making it easy to travel between the cities. The transportation system consists of buses like the Greyhound and trains such as the Edmonton Transit Service. You should also be on the lookout for a high-speed rail coming soon. 
4. 
Find an Apartment 
Finding your perfect apartment can be difficult, but luckily, many rental platforms service cities in Alberta. Check out platforms such as Apartment Love, RentCafe, and Kijiji for your apartment finding needs. You can also filter your search by selecting the number of bedrooms, bathrooms, and pricing to find your perfect apartment. 
5. 
Leases in Alberta
When leasing an apartment in Alberta, there are two options, periodic tenancy, and fixed-term tenancy. With periodic tenancy, you can live in your apartment and pay by the month. There isn't a set end date for your lease. A fixed-term lease has a set date, such as 6, 9, or 12 months. Both types of leases have their pros and cons.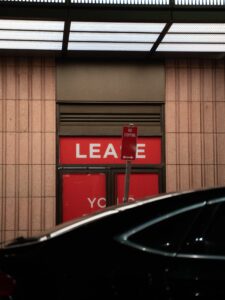 6. Buy A House
The cost of housing prices have sky rocketed across Canada, especially throughout British Columbia.  There is no wonder as to why so many British Columbians are moving to Alberta to purchase a home. Alberta offers affordable living and housing allowing Albertans to have a better quality of life.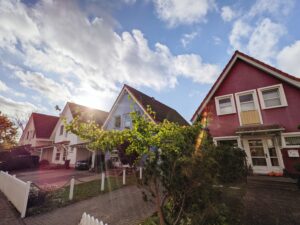 7. 
Utilities 
There are a few different electric companies in Alberta, but the major two are ENMAX and ATCO. Find out what companies service your area and get a quote from each one. When choosing a gas company, you should consider ATCO Gas and AtlasGas since they are the two biggest gas companies in the area.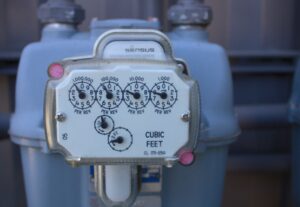 8. 
Cell Phone and 
Wifi
There are plenty of internet providers to choose from, including TELUS and Shaw. You can also use other services such as VMedia or Can Com. Don't be afraid to shop around for the best price when selecting a cell phone carrier. Companies such as Bell, TELUS, Virgin Mobile, and Koodo Mobile all work in Alberta.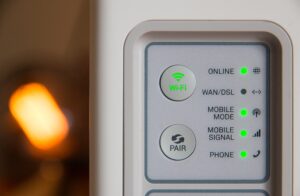 9. 
Get Settled in 
As soon as you arrive in Alberta, you should try to get all the documents you need. For instance, you should apply for your Alberta Health Care Insurance Plan. You can apply for Alberta's free healthcare by bringing your application to a local registry agent office with supporting documents. You should also apply for your Driver's license and change all your bank accounts and official documents, so they support your new address.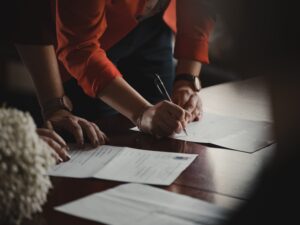 10. Self Storage
Moving to a new province requires a lot of logistical planning and often we are required to put things into storage while we get settled or even to deal with a lack of storage at our new home. U•STORE•IT is the leading self-storage facility in Alberta. Our state-of-the-art facilities allow our customers to handle their storage indoors. So, if you are new to the province and are not used to our winters, worry not, we will keep you warm and comfortable. U•STORE•IT is your trusted partner for all your self storage solutions.